Christmas is our merriest time of the year, so we asked ourselves: "What truly makes us merry?"
One thing that lifts us up during tough times are strong partnerships committed to doing good. Sharing mutual trust and respect with partners of similar mindset and unique skillset helps us rediscover just how meaningful the work is.
In reflection,
we decided Christmas
was time for a cheeky proposal
Besides celebrating the special partnerships that fill our hearts with joy, "O Merry Me" was our renewal of vows to dear clients and friends who have stood by us through thick and thin, for 20 years to be exact.
We designed a collection of distinctively contoured rings crafted out of paper, each with a name and story of well wishes for its recipient.

Crafted from layers of paper, the rings symbolise how friendship is a journey that builds layer upon layer before resulting in a beautiful work of art.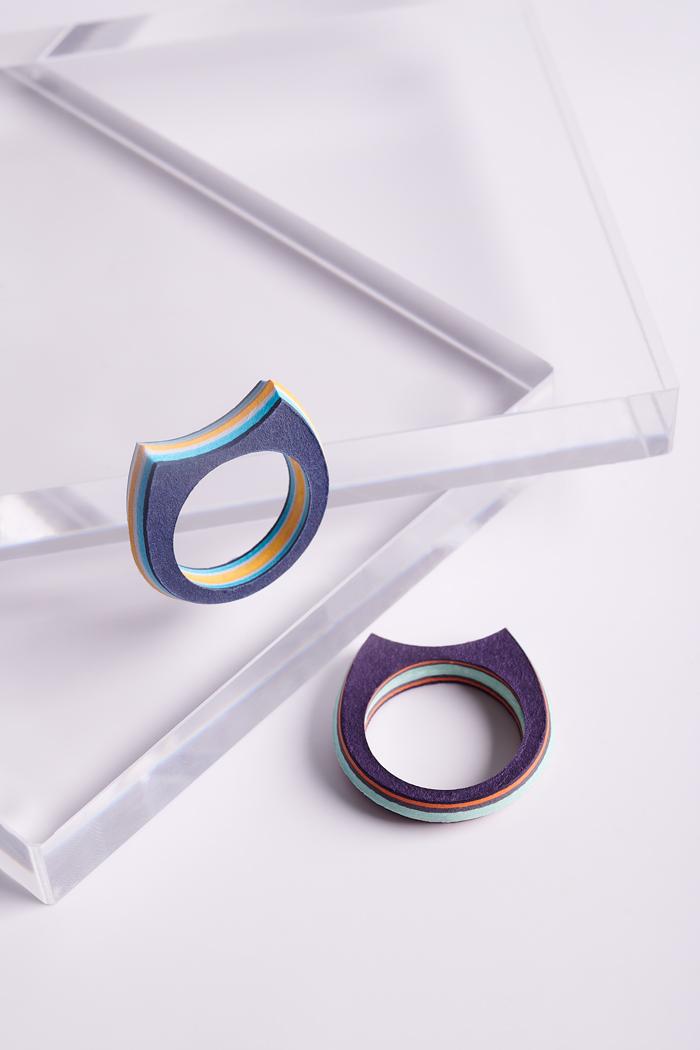 "O Merry Me" is our promise of fidelity to precious values, as we invite all who will take our hand for a shared journey into an adventurous future.
• 2021 SG Mark, Singapore Good Design, Product Category