Spacial Designs
Client
Asia Pacific Breweries Singapore
More than simply what's around us, we value the environment as a significant platform to express the values within us.
So when Asia Pacific Breweries asked us to dress up several prominent spaces within their office, we went beyond decorative to design a world that reflected their diversity, exuberance and fearless ethos.
Anchoring the various distinct APBS wall mural and installations we created, was the conviction that staff and guests walking into the building had to see what would usually be mundane, in a completely different and refreshing light.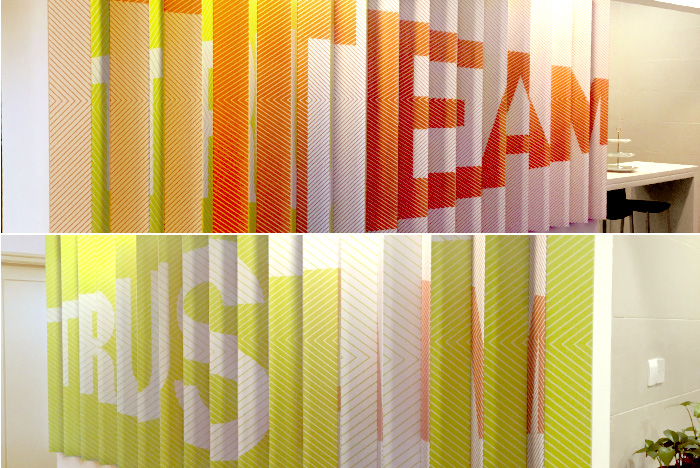 This invitation to shift their perspective in fun ways can be seen through the bold colors, textures, and messages now emblazoned on the walls. Injecting personality and purpose into white slabs of plaster was incredibly fun and rewarding, and we look forward to watching the APBS wall mural and installations evolve and grow with their amazing brand!